Organized by the students, this meeting is an opportunity for ITQB NOVA PhD students to present and discuss their work amongst each other and with other ITQB NOVA scientists. This year, around 70 students will be presenting their work.
This 3-day meeting will be held in the 20th-22th of April 2022. This meeting will address several scientific areas and students presentations will be distributed by sessions according to their PhD project theme.

The students considered for oral presentation will have 15 min to plus 5 min for questions and discussion. For students presenting poster, the poster should be vertical and the dimensions should be A0 (841 x 1189 mm).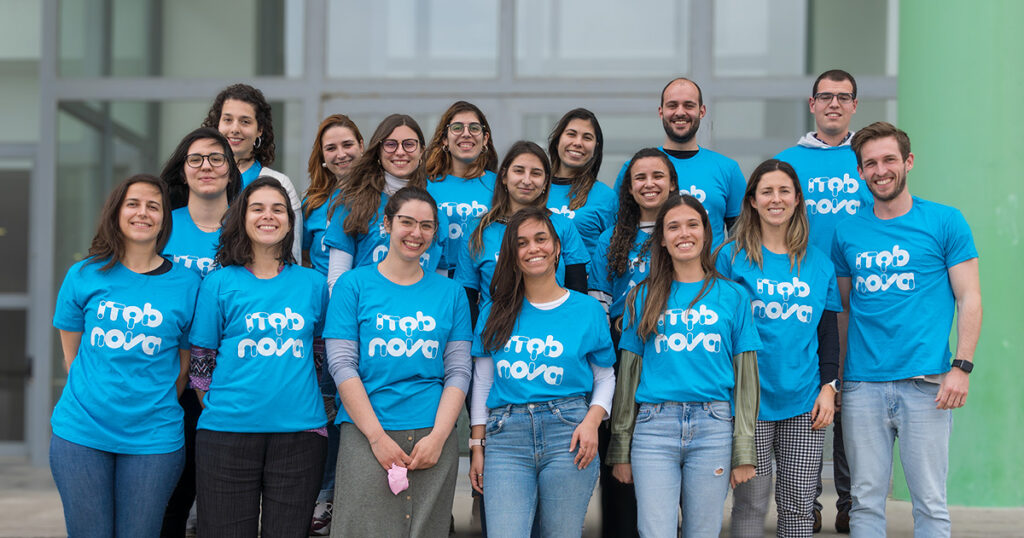 Ana Figueiredo, Ana Gonçalves, Ana Raquel Nogueira, André Taborda, Ângela Pinheiro, Bárbara Ferreira, Beatriz Torgal Martins, Catarina Barbosa, Catarina Malta, Célia Gomes, Joana Belo, Joana Marques, Melanie Matos, Nuno Lopes, Philipp Busse, Rita Fernandes, Rita Rebelo Manuel e Susana Fernandes.