Organized by the students, this meeting is an opportunity for ITQB NOVA PhD students to present and discuss their work amongst each other and with other ITQB NOVA scientists. This year, around 70 students will be presenting their work.
This 3-day meeting will be held in the 20th-22th of April 2022. This meeting will address several scientific areas and students presentations will be distributed by sessions according to their PhD project theme.

The students considered for oral presentation will have 15 min to plus 5 min for questions and discussion. For students presenting poster, the poster should be vertical and the dimensions should be A0 (841 x 1189 mm).
Maria Fátima Lucas, Zymvol
For scientists only: how to get your biotech company working?
João Seixas, TargTex
TargTex story: ​​From Lab meetings to Investor meetings
Luísa V. Lopes, IMM
How well do your brain synapses cope with aging?
Communication in science : are we living in a misinformation era?
Miguel Castanho 
Joana Sá 
António Granado 
Joana Carvalho
Shuffling: through stigma and un(healthy) beliefs
Rosa André and Sandra Mateus, The bridge Project 
Meaningful life, is mine
Liliana Ribeiro, The bridge Project 
Plants for all : How to work with and take care of them
Mafalda Costa, ITQB-NOVA
Craft Brewery: How to create your own beer
José Brito, ITQB-NOVA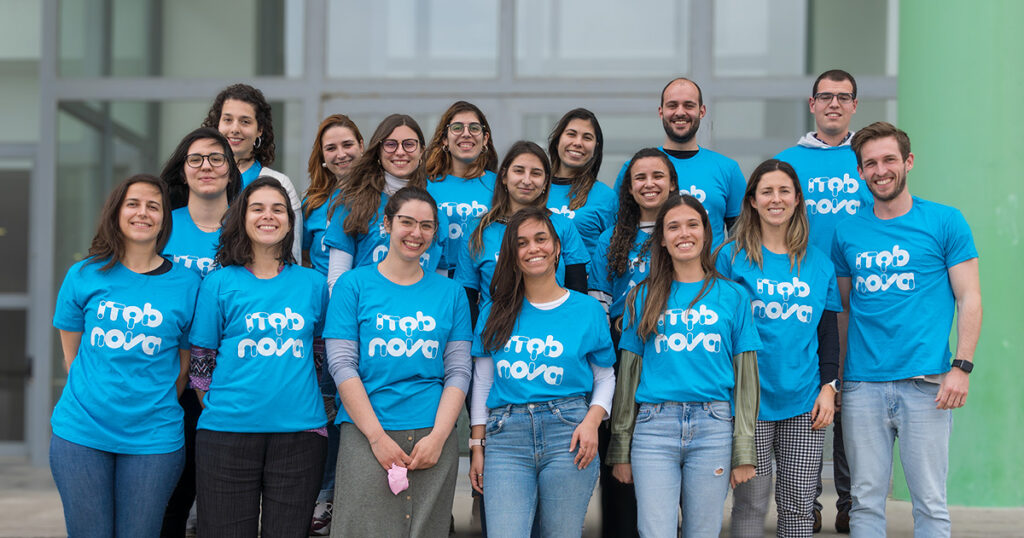 Ana Figueiredo, Ana Gonçalves, Ana Raquel Nogueira, André Taborda, Ângela Pinheiro, Bárbara Ferreira, Beatriz Torgal Martins, Catarina Barbosa, Catarina Malta, Célia Gomes, Joana Belo, Joana Marques, Melanie Matos, Nuno Lopes, Philipp Busse, Rita Fernandes, Rita Rebelo Manuel e Susana Fernandes.
Avenida da República, EAN, Oeiras